Giulianita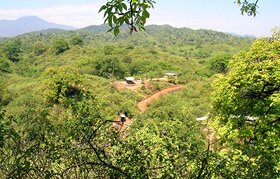 Through its wholly-owned subsidiary Recuperación Realzada S.A.C., Grandview Gold has an option to acquire, from a private Peruvian group, up to 100% interest in a 400 hectare property located in the Suyo District, Ayabaca Province, Piura Department, Peru.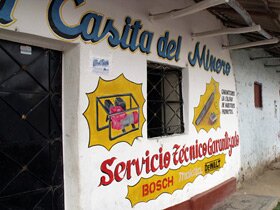 The Giulianita property is located in northwest Peru, near the town of Suyo, in the Suyo District, Ayabaca Province, in the Department of Piura. Year-round road access to the property is excellent from the nearby Pan-American Highway.
Peru has a long history of gold production. Early estimates are that organized gold production occurred as early as Incan times, though modern exploration did not commence until the early 1980s'. Locally, alluvial gold was first identified in the mid 1970's and by the year 2000 small scale mining activities began to come online.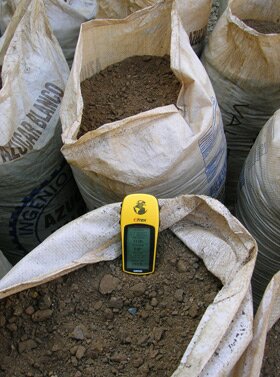 The project area is underlain by extensive volcanic deposits (Lancones Formation; mid Cretaceous) that are composed of basaltic to andesitic flows, pyroclastic units and lesser units of calcareous and siliceous sedimentary sequences. Andesitic to dacitic sub-volcanic intrusive of Upper Cretaceous age cut the volcanic and sedimentary sequences. Lesser felsic domes/stocks are also distinguished in the area and are reported to be of Tertiary age. Numerous sinistral NE/SW and E-W trending slip faults offset units with the project area.
Numerous vein sets/structures are known to run parallel to these two fault directions and an additional system has a NW-SE trending orientation. With limited work completed, gold mineralization appears to be associated with all three structural directions.
Though the Giulianita property and properties in the surrounding areas are currently producing gold, little historic information is available. See Giulianita mineralization for further information.
For current information regarding the Giulianita property, please refer to our pages and Shareholder Updates.