Peru
A WEALTH OF OPPORTUNITY
Best known perhaps for its colourful textiles, llamas and Machu Picchu, Peru is in fact one of the most mineral rich countries in the world. With a colourful and dramatic gold and silver mining history dating back thousands of years, Peruvians are expert at recovering and crafting near surface gold, and in some areas have impressive large-scale open pit and underground mining operations.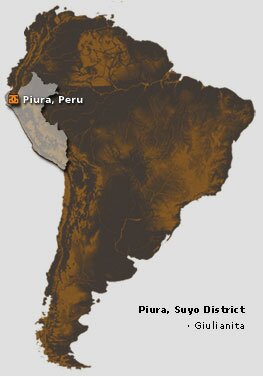 Peru is also known for the thousands of informal and small-scale miners dot the Peruvian gold belts, eking out a living by painstakingly extracting and fining high-grade gold, using little more than hand-tools. Modern mining techniques are relatively new to less developed areas of the country, and, remain unknown or unavailable in more isolated districts. The Peruvian government however, is committed to the implementation of a national sustainable mining program, and to improving the quality of life for informal miners and the communities in which they live and work.
In Peru's more isolated regions, the gold ore processing techniques used by most informal miners can be detrimental to themselves and to the eco-system. Mercury amalgamation - a crude and out-dated method of gold recovery, combined with cyanide leaching and other processes continue to compromise overall health and quality of life. It is possible however, for foreign mining companies to contribute expertise and infrastructure to reduce the informal mining community's dependence on hazardous process, but leave their dependence on and traditions surrounding their precious natural resources, intact.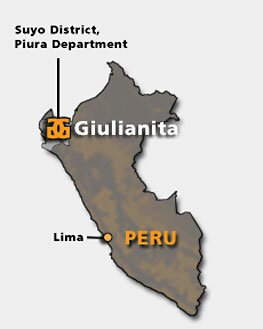 According to Peru's Ministerrio de Energia y Minas (Ministry of Energy and Mines), the country ranks fifth in the world for gold production, second in copper, and first in silver. According to the US Geological Survey, Peru ranks third overall in reserves of gold, silver, copper and zinc. Among Latin American countries, Peru ranks second in overall gold, zinc, tin, lead, and molybdenum. Due to its increasingly mining-friendly policies and respect for the economy-boosting power of foreign investment, Peru ranks high on the list of countries North American resource companies most want to do business with.
OPEN FOR BUSINESS
Newmont Mining Corp. and Barrick Gold Corp. have established gold projects in Northern Peru. Newmont's Minera Yanacocha is the largest gold producer in Latin America. Yanacocha produced more than 1.8 million ounces Au from three open pit mines in 2008, with reserves of 12.8 million ounces (including 6.1 million ounces in reserves at their nearby Minera Conga project).
Barrick's Lagunas Norte project is one of the largest greenfields gold discoveries in the last decade, and one of few gold mines in the world to consistently produce over one million ounces per year. Lagunas Norte is located on the Alto Chicama property in north-central Peru and produced 1.2 million ounces from one open pit mine in 2008. Barrick reports 8.9 million ounces in reserve at Laguna Norte, the company's lowest cost production mine in the world. Barrick's second Peruvian open pit mine, Pierina, also located in north-central Peru, produced 400,000 ounces of gold in 2008, with estimated reserves of 683,000 ounces.
These major producers, plus a handful of small exploration and production companies are the only local and foreign undertakings of note. Small and artisan miners comprise the majority of Peru's considerable gold output. The opportunity then for companies like Grandview, to establish a profitable and sustainable small-mines presence in Peru, is substantial.
In spite of a modern mining technology void, Peru's land registration system for mineral title is one of the most modern systems in the world, affording resource companies with an important measure of transparency and suredness. Peru's policy with respect to foreign ownership of mines is one of the most equitable in Latin America, offering wholly-owned subsidiary companies fair but governed access to mineral resources in exchange for compliance with environmental and social sustainability regulations plus a 3.75% (or thereabouts) of net profit contribution to fund social development projects.
Peru has free trade agreements with Canada, the United States and China, is Canada's third largest export partner (7.5% of goods), and has favourable long-term taxation agreements in place. Peru is economically and politically stable and is committed to growing relationships with responsible and non-exploitive Canadian resource companies.
Through its wholly-owned subsidiary Recuperación Realzada S.A.C., Grandview is exploring its 400-hectare Giulianita Project in northern Peru, in the Piura Department. Giulianita is a gold-producing property, highly prospective for small-scale mines and open pit potential. The company's near-term goal is to define and economic resource and establish an on-site facility to process feed from the property.
Cautionary Note to U.S. Investors - The United States Securities and Exchange Commission permits U.S. mining companies, in their filings with the SEC, to disclose only those mineral deposits that a company can economically and legally extract or produce.  Grandview uses certain terms on its website (and certain press releases), such as "measured," "indicated," and "inferred," "resources," which the SEC guidelines strictly prohibit U.S. companies from including in their filings with the SEC.  U.S. Investors are urged to consider closely the disclosure under the heading "Cautionary Note to U.S. Investors Regarding Mineral Reserve and Resource Estimates" in our latest annual report on Form 20-F which may be secured from us, or from the SEC's website at http://www.sec.gov/edgar.shtml.
This website contains information about adjacent properties on which we have no right to explore or mine.  We advise U.S. investors that the SEC's mining guidelines strictly prohibit information of this type in documents files with the SEC.  U.S. investors are cautioned that mineral deposits on adjacent properties are not indicative of mineral deposits on our properties.